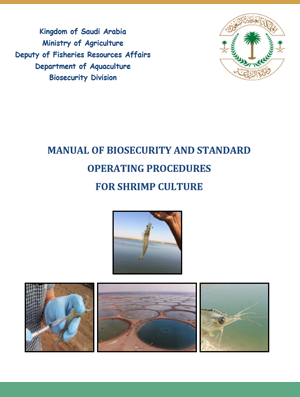 The Biosecurity for the shrimp industry in the kingdom of Saudi Arabia is a priority due to the presence of exotic and endemic disease which pose a potential risk for this growing aquaculture industry. The objective of this Manual is to ensure the shrimp aquaculture sustainability by following the procedures and the Standard Operating Procedures (SOP) described in this document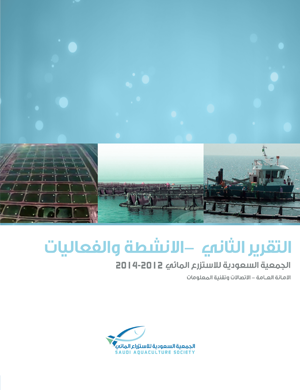 In the second report, the General Secretary of Saudi Aquaculture Society sought to cover the most important activities and events held by the society during the last three years since establishment; 2012, 2013, and 2014. SAS held several activities serving the sector and facilitates investment procedures and treating many obstacles facing public sectors during the previous years as well as holding many workshops and symposiums to enhance aquaculture, exchange information, and show experiments and experience.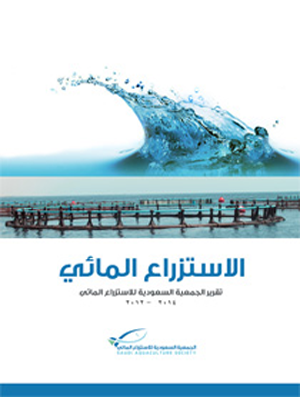 The first report published by Saudi Aquaculture Society including information about the society's establishment and its early stages as well as the details of different stages of the society starting from the constituent assembly, the first assembly, and electing the first board of directors.