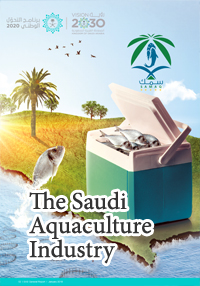 In line with the plans for the Kingdom's further development towards 2030, there exists considerable potential for expanding aquaculture by exploiting the country's pristine coastline and marine environment.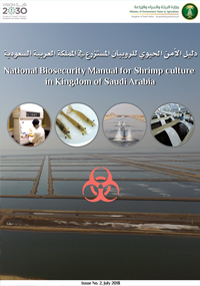 This National Biosecurity Manual stipulates the official regulation and procedures concerned with Biosecurity and Aquatic animal health management in aquaculture production in Saudi Arabia. The Aquaculture Department of Ministry of Environment, Water and Agriculture (AD-MEWA) shall be the Competent Authority in Kingdom of Saudi Arabia in dealing with all matters related Biosecurity.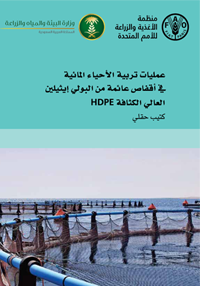 The document has been funded and produced in the framework of the Technical Cooperation Programme between the Kingdom of Saudi Arabia and the Food and Agriculture Organization of the United Nations during the implementation of two unilateral trust fund projects, i.e. "Support to the Fish Farming Center (FFC), Jeddah, Saudi Arabia" and "Strengthening and supporting further development of aquaculture in the Kingdom of Saudi Arabia". The purpose of this manual is to provide a general overview of farming and management techniques needed to operate high-density polyethylene (HDPE) floating fish-culture cages, including the types of materials used, their technical specifications and operability.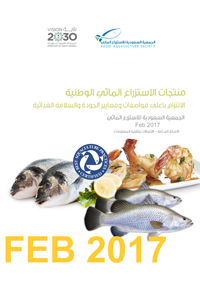 The report is a review of the most prominent aquatic species which had been cultured in Saudi Arabia, and produced commercially as well as the presentation of a BAP certificate recently adopted and which are of the highest quality and safety standards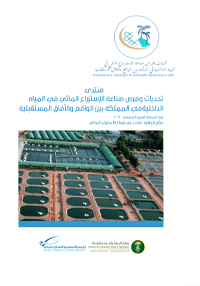 the Ministry seeks through this forum to present the future prospects of this sector and discuss the challenges faced by the sector and the proposed solutions. This is achieved by joining an elite of the international and local experts to review the current situation and to develop the recommendations suitable for promoting this sector.